Up to four teams made up of four players compete against each other to complete their annual skills update by promoting in-depth discussions and encouraging more effective reflective learning.
Each game contains 200 cards arranged into 9 subject groupings which address the following themes:
Leadership
Establishing effective working relationships
Assessment and accountability
Creating a learning environment
Facilitating learning
Evaluation of learning
Context of practice
Evidence based practice
Sign-off mentor
Masterful Mentoring requires facilitation by someone familiar with NMC standards and mentoring, who will evaluate teams' answers and guides discussions.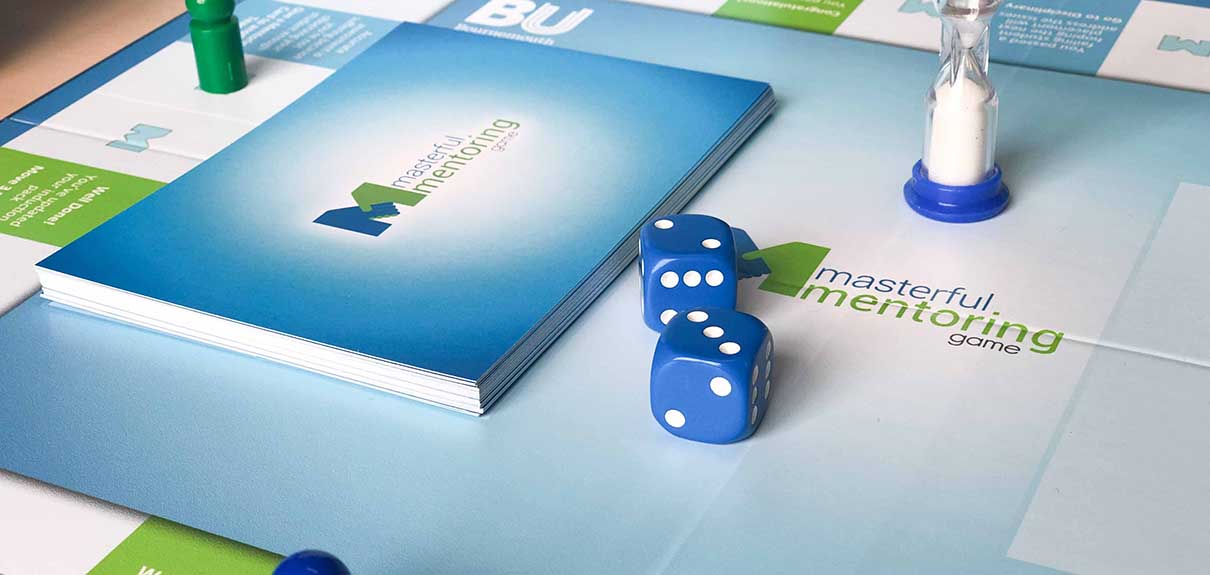 Students need high quality mentoring to develop into safe, competent and compassionate nurses and allied health professionals. Practice-based mentors are therefore crucial to help maintain the delivery of high-quality care.
The Masterful Mentoring Game is built around the NMC Standards to Support Learning and Assessment in Practice (NMC 2008). It is designed to support mentors engaged in their annual updates by promoting in-depth discussion and encouraging effective reflective learning. The game is also relevant to allied health professionals as described in the Health Care Professions Council Standards (HCPC 2012).
The game explores all aspects of mentorship and encourages communication, interaction, teamwork and reflective practice. And it's fun - so participants learn effortlessly and effectively.